Independent. Unbiased. Experienced.
Sewercam Sewer Scope, Report, & Video from $250.
Service throughout the South Puget Sound.
Schedule Your Sewer Scope
Your Sewer Scope
Sewercam is unbiased—since we don't make repairs, you can be sure that our sewer scope will only report what's there. Our sewer inspection camera technicians are professional, courteous, and experienced. See our entire pricing table for the South Puget Sound area (Seattle, Tacoma, and Olympia) when you Schedule Your Sewer Scope.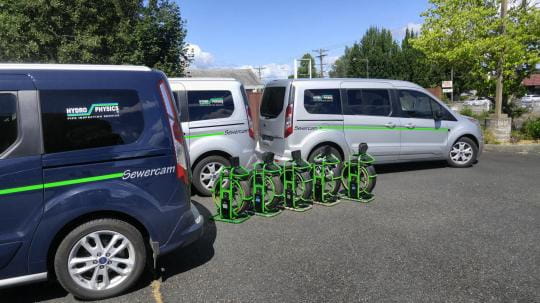 Common Problems
While most of our sewer scopes show a healthy pipe, we have categorized common problems into a list of definitions for your use. For instance, did you know that our Sewercam inspection camera finds some form of root intrusion in about 80% of the sewer scopes we conduct? Visit our Common Problems page to learn more.
Pipe Library
Don't know a cleanout from a backflow valve? Curious about Orangeburg or Vitrified Clay Pipe? Browse our Pipe Library for more information about pipe types and common cleanout locations.